Facing the
opioid epidemic
The client: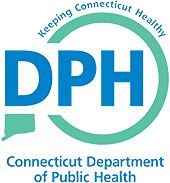 Services:
Service List

Research
Content strategy
Website design & development
Advertising & collateral
The story:
Many people know that Connecticut's opioid problem ranks among the nation's worst. But not everyone knows about the resources available to deal with it. So we created a communications program that would move people from awareness to action, and shift the perceptions of opioid abuse from a drug addiction problem to a public health issue that affects everyone. The initiative is called Change the Script.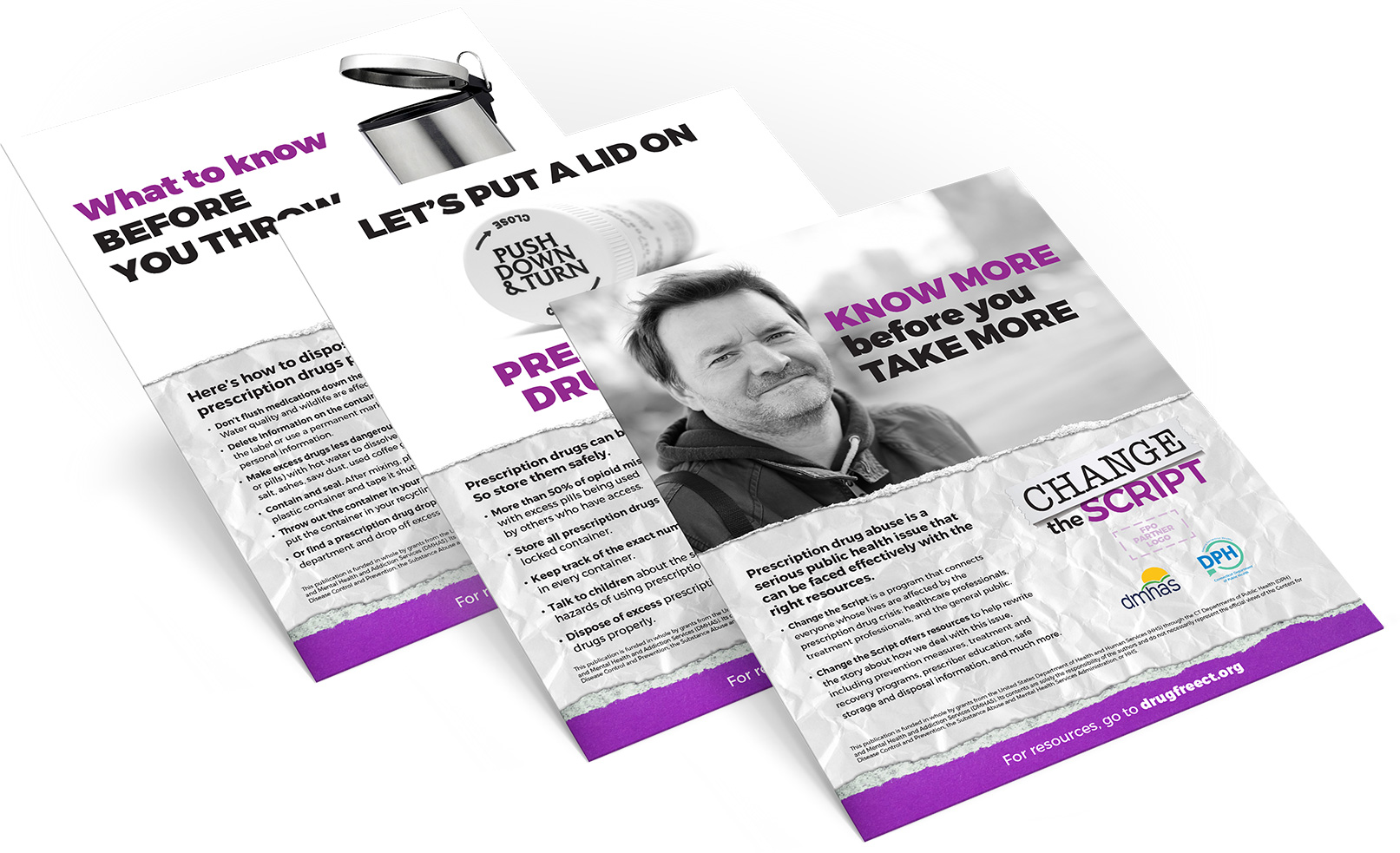 The solutions:
Research and strategic planning. We studied opioid prevention, treatment, and recovery communications from across the country, and created a strategic outreach plan that incorporates the most current knowledge and best practices.
Program identity. The program captured the essence of how the fight against opioids needs to shift gears. Change the Script is a program that is equally relevant to at-risk groups, the treatment community, the recovery community, and the prescribers and pharmacists who are on the front lines of the crisis.
A DIY kit for municipalities. Change the Script is deployed through a kit with the materials needed to get the world out in local communities: Ads, brochures, NPR and commercial radio spots, handouts, posters, social media posts, and in-office materials for healthcare professionals.
A single site for fulfillment. Budget and time did not allow for the creation of a new site. So we selected an existing site – drugfreect.org – as the call to action on all materials – and example of using client resources to maximum effect.
Key results:
A unified
program.
State department
visibility.
Centralized
web traffic.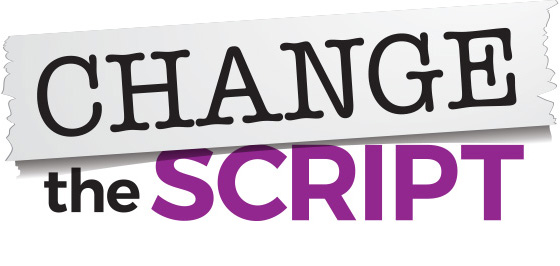 General public-facing logo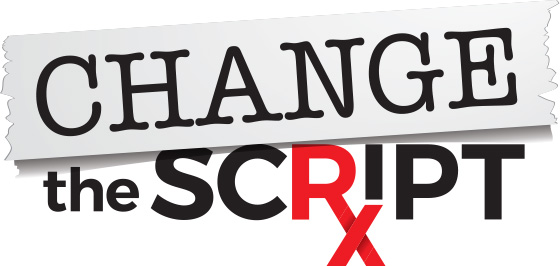 Prescriber-facing logo