The client:
Services:
Service List

Research
Content Strategy
Web Design & Development
Advertising & Collateral
The story:
Remember the first time you went to a concert and everyone held up their BIC Lighter to pay tribute to the band? (So do we.) But this time-honored practice was being threatened by new fire code restrictions, robbing BIC of the kind of free, high-profile exposure that marketers dream about. Our solution: The BIC Concert Lighter app. Plus game-based social media content that keeps BIC lighter fans talking.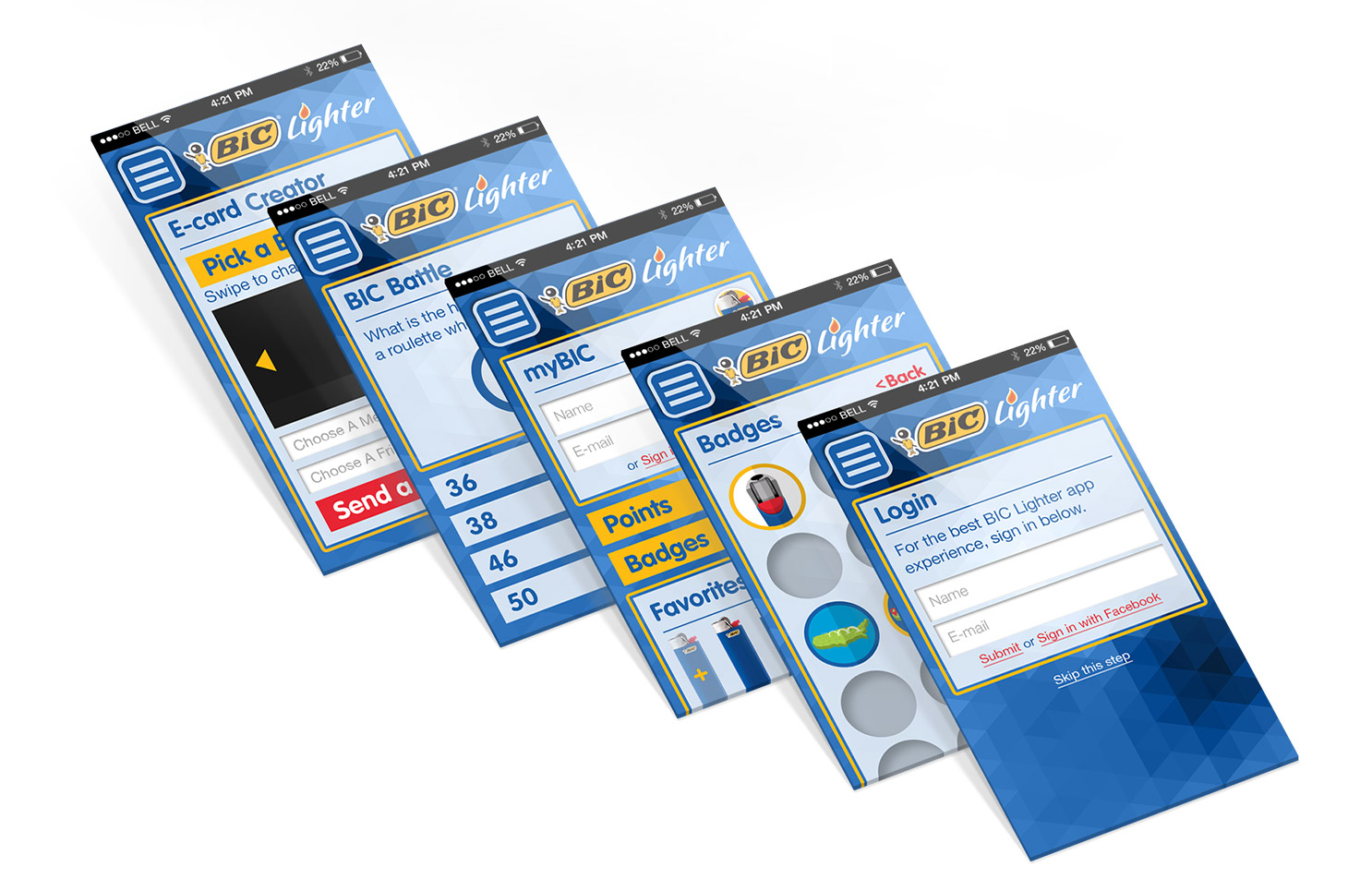 The solutions:
The BIC Concert Lighter. Concert fans can show their appreciation (without breaking the rules) with an app that features a solitary BIC Lighter flame. It's safe, easy, and enables concertgoers to carry the torch for their favorite brand of lighter.
Spontaneous games. The BIC Lighter app opens the door for people to play fast, fun games that ignite debate. BICkering, BIC Battle, and Spark a Conversation all engaged users with quizzes, tough choices, and probing personal questions. The app also boosts sharing, allows personal customization, and features a Find a Lighter function.
Key results:
Hundreds of thousands
of downloads on the Apple App Store and Google Play.
Often one of the
top-ranked apps
in the App Store.
App in its
3rd generation