Performing for
all audiences
The client:

Services:
Service List

Research
Content Strategy
Website Design & Development
The story:
In the arena of electronic keyboards, Casio competes with Yamaha, Korg, and other established brands. Casio's biggest challenge: Appealing to every type of keyboard player, from amateurs focused on chords to professional musicians focused on 16-track MIDI recording functions. We created a website that outperforms expectations for all audiences.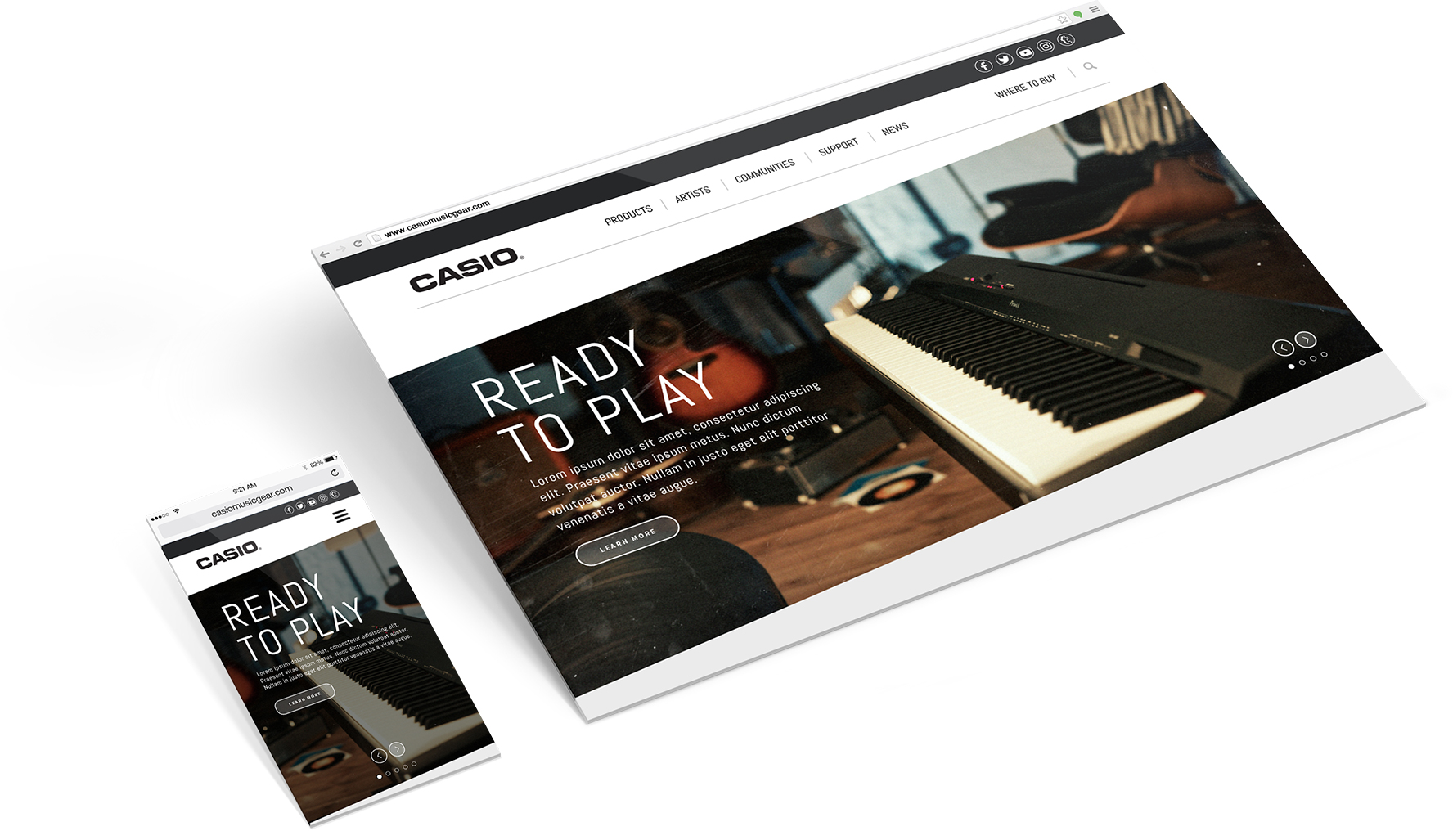 The solutions:
IA/Content strategy. We reorganized site content according to products and people, so that users could self-identify and access content according to their orientation. Artists, products, and events share center stage as you scroll.
Design. The overall aesthetic is clean, open, and easy to navigate.
Sales UX. The Where to Buy function offers search options by product, geography, or online retailer.