Green energy gets
down to business
The client:

Services:
Service List

Strategy & Planning
Advertising & Collateral
Website Design & Development
SEM & Analytics
Social Media
Mobile Applications
Content Marketing
Direct Marketing
The story:
The CT Green Bank loans private/public funds to consumers and businesses for green energy upgrades. The cost savings offset the loan repayment, the environment benefits, the green energy economy grows, and everyone wins, right? The only issue: Getting the word out, and generating leads that turn into loans.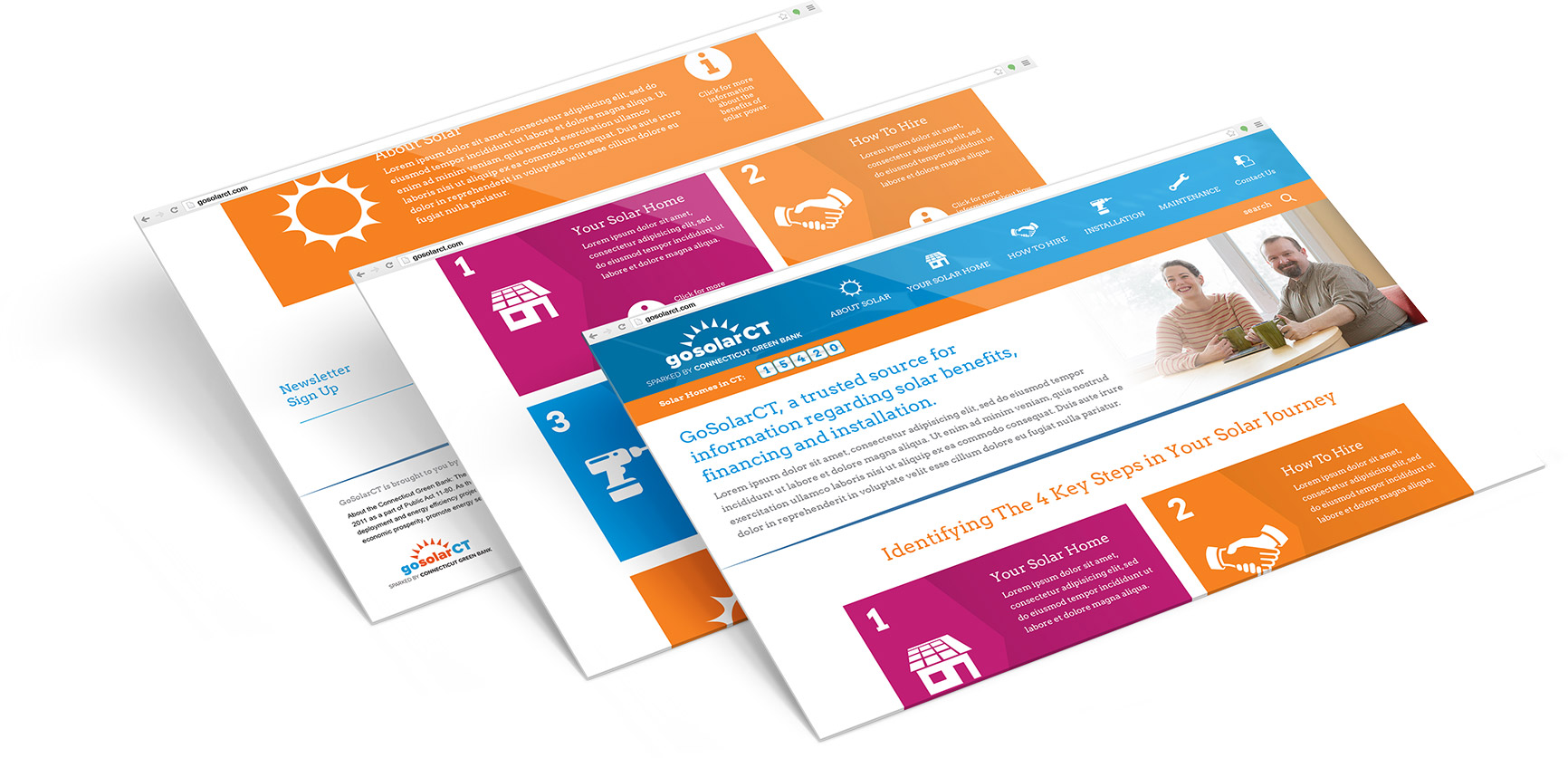 The solutions:
A website that maps the consumer journey. The process of financing a solar energy system (for example) gets complicated. That's why the site we created is not. It simply enables users to access content wherever they happen to be in their process. Tools like a Savings Calculator and Find a Contractor help inform and expedite their decision.
Persona crafting. Good targeting begins with good profiling. Our research indicated three key persona groups that comprised the majority of potential green energy consumers, each with content needs of their own. This enabled us to craft messages and offers aligned with each group.
Digital targeting. Geo-targeted lists helped zero in on zip codes where consumers were concentrated. Offers – carried in PPC and display ads – connected key energy upgrades with low-interest financing rates. The program was structured for greater saturation during key periods when people are more amenable to the idea of energy improvements.
A separate site for businesses. Because consumer and B2B groups in the green energy area have diverse needs, a separate site was created for the commercial and industrial sector. Like the solar-focused consumer site, the B2B site IA enabled the target to enter the process at the point that was right for them.
Key results:
4,008
leads generated
550%
increase in site traffic.