An online
university graduates.
The client:

Services:
Service List

Research
Content strategy
Website Design & Development
The story:
Excelsior College (formerly part of the SUNY system) wants to compete with name brand online universities: Kaplan, Devry, SNH and company. Doing so means creating a website that serves multiple persona groups with equal ease, speed, and sophistication – all while maintaining a brand message that resonates across all audiences. Our work put Excelsior on course.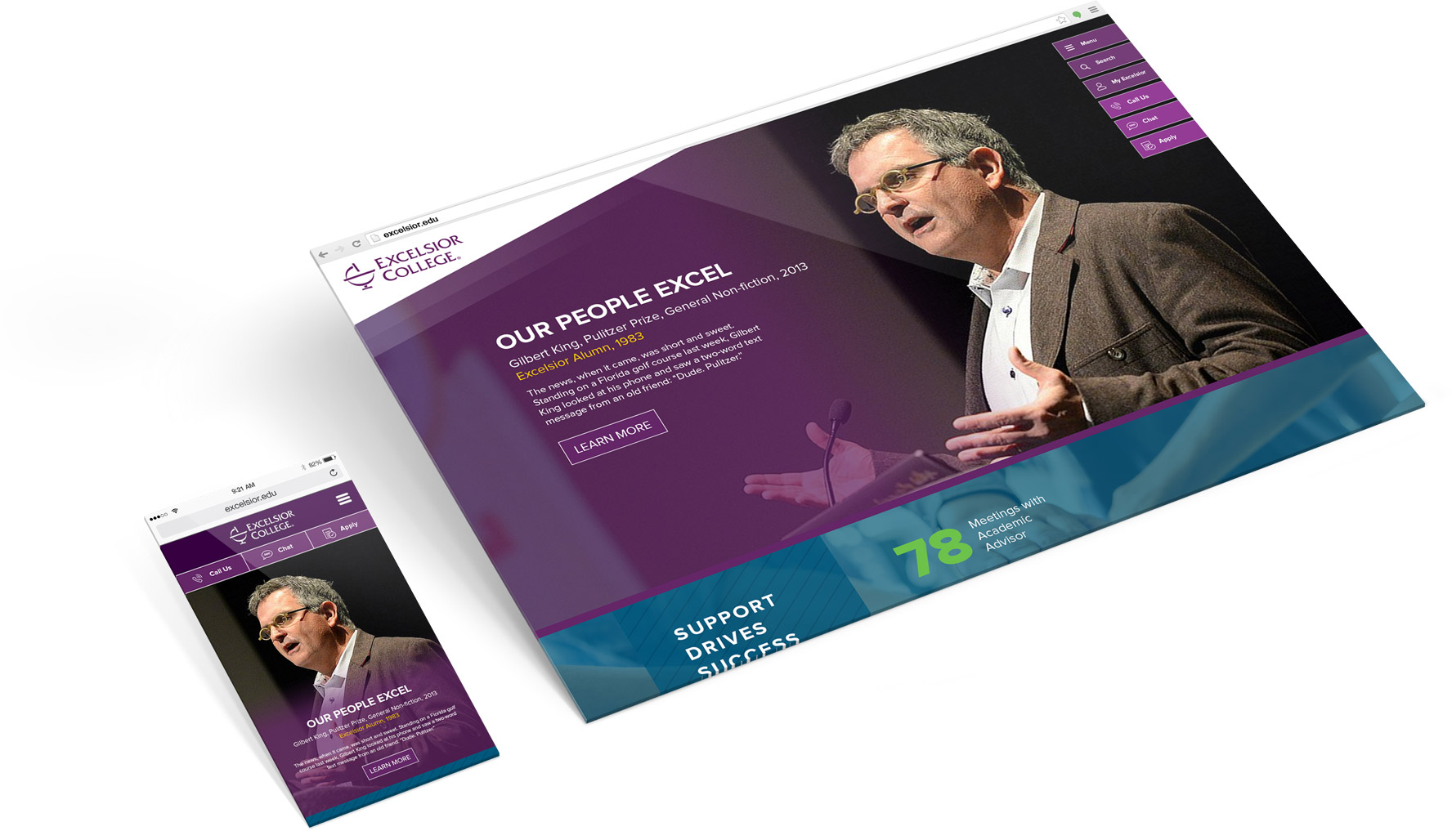 The solutions:
Information Architecture that meets users at their level. Excelsior's site IA positions most-demanded content forward, and keeps the user moving into the application process.
Migration to a single CMS platform. Multiple Excelsior digital assets are now consolidated in a single platform, which places the desired amount of site management in the hands of the client.
Persona research. Qualitative study drew distinct lines between Excelsior persona types: Current servicemen and women, Veterans, Lapsed Learners, Busy Moms, Aging Intellectuals, and one group we called Misfit Toys.
A branded website. The new site balances the technical and functional dimension of online education with a human element that speaks to the need for advancement.
SEO. The Excelsior site is designed to maximize SEO across all content categories.
Key results:
An open door.
Potential Excelsior students can access what they need with speed.
A mobile experience.
A responsive site that meets the individual wherever they are.
Brand competitiveness.
With a site worthy of the best in its category, Excelsior is positioned to compete versus name-brand competitors.