The client:

Services:
Service List

Strategy & Planning
Advertising & Collateral
Identity & Branding
Website Design & Development
Content Marketing
Public Relations
The story:
There is a perception that hospice means one thing: You have 2 weeks to live. But this is a misperception. Because when palliative care, spiritual care, and grief counseling are involved, hospice becomes a life-affirming healthcare practice. Center for Hospice Care – the 4th largest in the NE – needed to revitalize their brand, their message, and every tactical element used to communicate their purpose, right down to the scrubs work by their volunteers.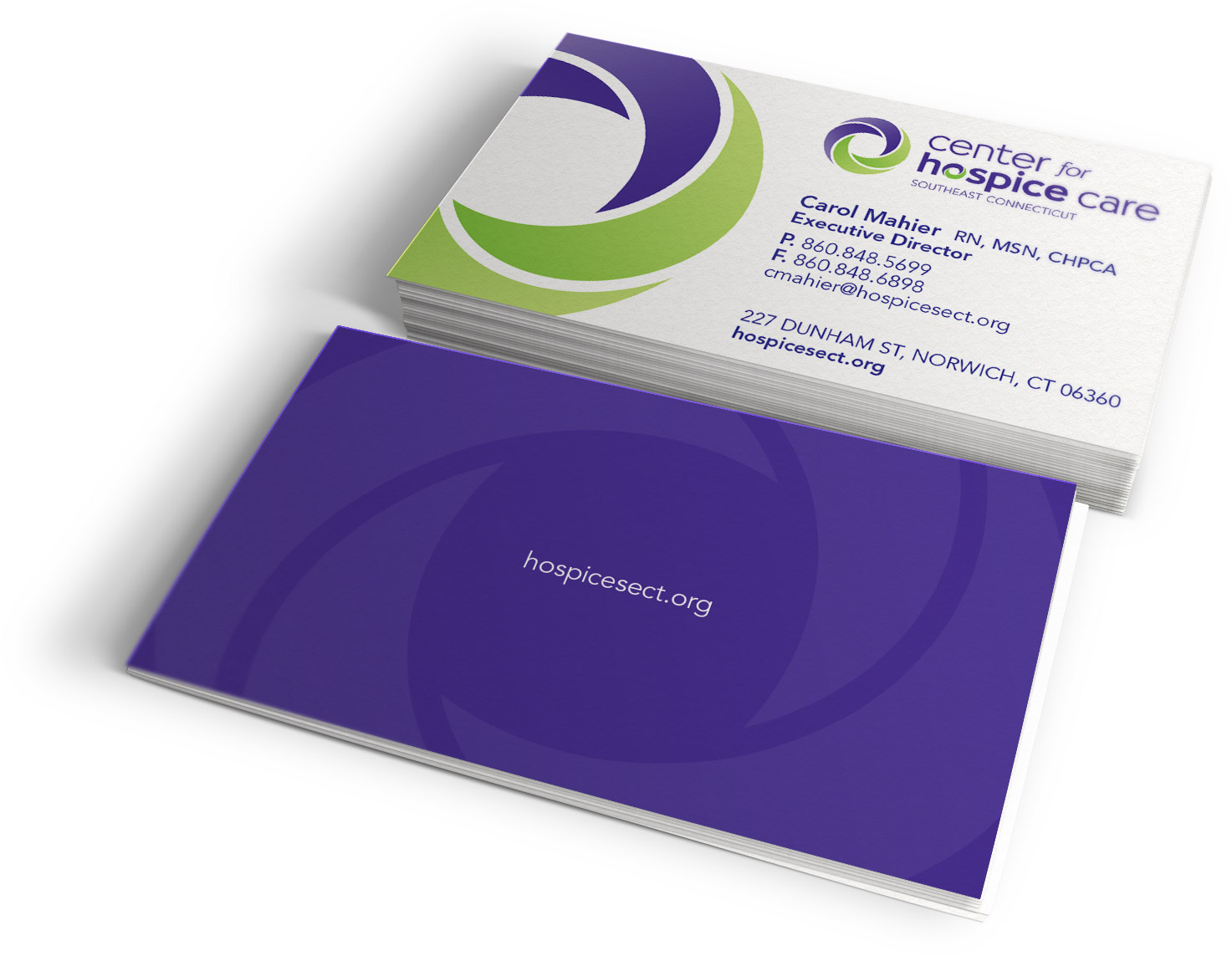 The solutions:
A research study to uncover the nature of public perceptions of the organization – presented to the Board along with a strategic communications plan.
Logo development. To visually express a clean, clinical, progressive health care agency, including a brand standards manual for client usage.
Message development. "Every moment matters," a simple, clear statement about preserving the quality of life at the end of life.
Website. An overhauled site with new content and new brand standards.
Brochures. A family of print collateral detailing all programs under new brand standards.
Video segments. A family of modules to highlight key programs and differentiators.
Advertising. Including NPR sponsorships, local billboards, community-based print ads.
Public Relations. To launch the new brand, and "change the conversation" regarding hospice.
Key results:
Happy stakeholders
who share a common understanding of the organization.
150 new volunteers.
Poised for the development of a
new 14-bed inpatient hospice center.