Creating the right
environment
The client:

Services:
Service List

Research
Content strategy
Website design & development
Advertising & collateral
The story:
The Berkshires are often dismissed by skiers in the tri-state area. ("Too small. Too out of the way. No full-service resorts.") Jiminy Peak needed to overcome these rather mountainous obstacles and establish a positioning that enables them to compete with Vermont. And win.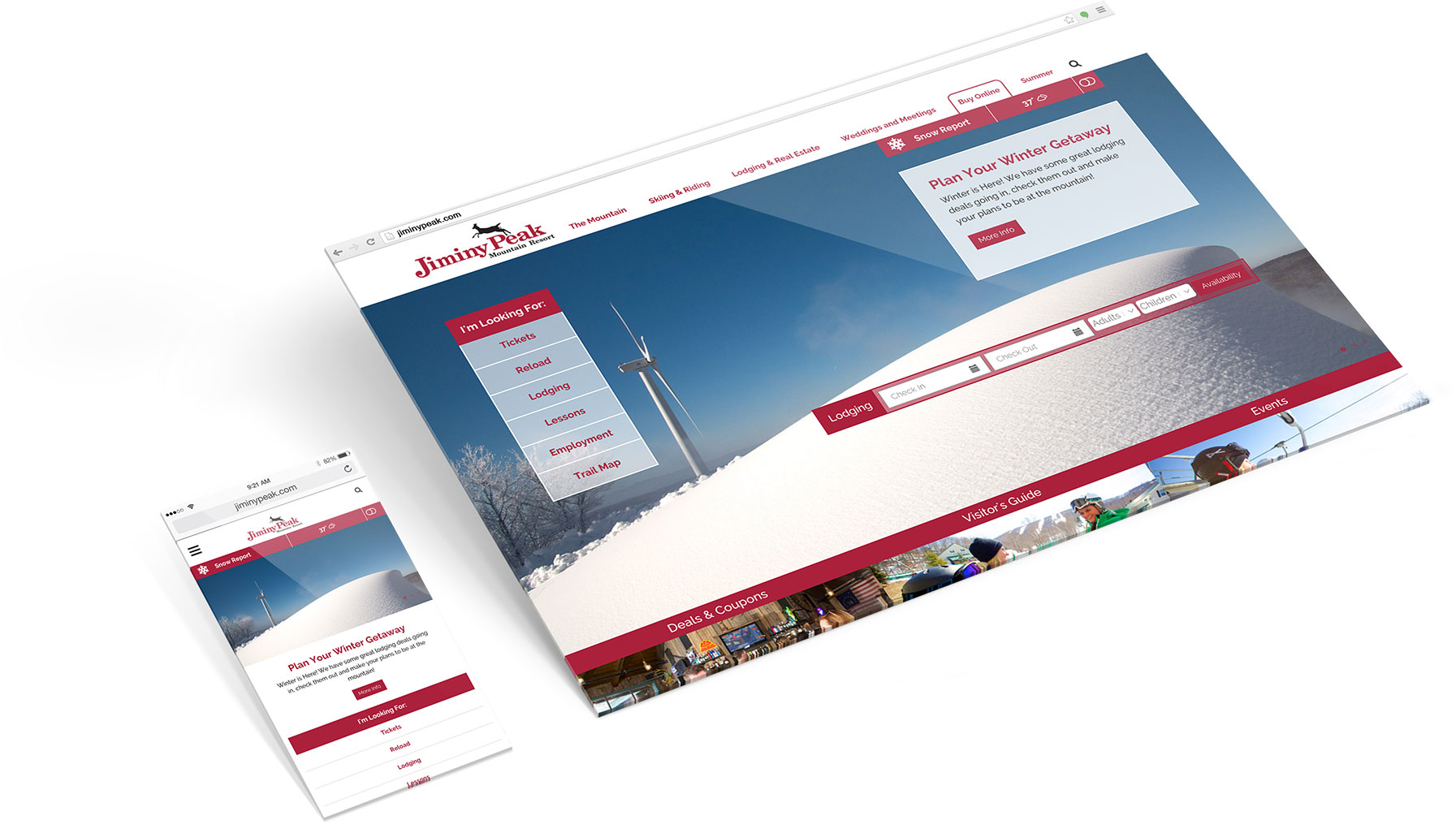 The solutions:
A new brand aesthetic. The installation of a wind turbine atop the mountain – the first ski resort to do so – enabled us to restage the brand as being clean, upscale, advanced, and progressive.
A refreshing positioning and message. Research revealed that Jiminy Peak is considered a "hidden gem" by its core users. This (along with the resort's award-winning program of "sustainable skiing" practices) led us to a message that centers on Jiminy being "the right environment" for families.
Ski school study. The ski school was a profit center that was underused. Research we performed in Long Island and Westchester with female heads of household revealed the emotional benefits (confidence, safety, togetherness) that they would base a ski resort decision upon. New imagery and messages were built into marketing materials.
Website development. We overhauled Jiminy's site to create a single platform that served 4-seasons of content. We also improved access to the most frequently used resources, created a cleaner design to reflect environmental values, and improved e-commerce functionality to facilitated better sales performance.
Targeted advertising. Print ads, billboards, banner ads, and focused
Key results:
20% increase
in ski school enrollment.
Recognition as a
Top 5 Family Mountain
by Ski Magazine
Coverage by CNN, WSJ, NYT