The rebirth
of a B2B Brand
The client:

Services:
Service List

Strategy & Planning
Advertising & Collateral
Identity & Branding
Website Design & Development
SEM & Analytics
Social Media
Content Marketing
Public Relations
Direct Marketing
The story:
In the electrical transmission and distribution business, Marmon Utility, a Berkshire Hathaway company, is relatively small compared to GE, Siemens, and other multinational competitors. But MU brands – such as Kerite and Hendrix – are known by utilities around the world. The issue was image. To compete and win, Kerite and Hendrix needed to refresh their image, message, and the content that supports sales. Our work helped them find the light switch.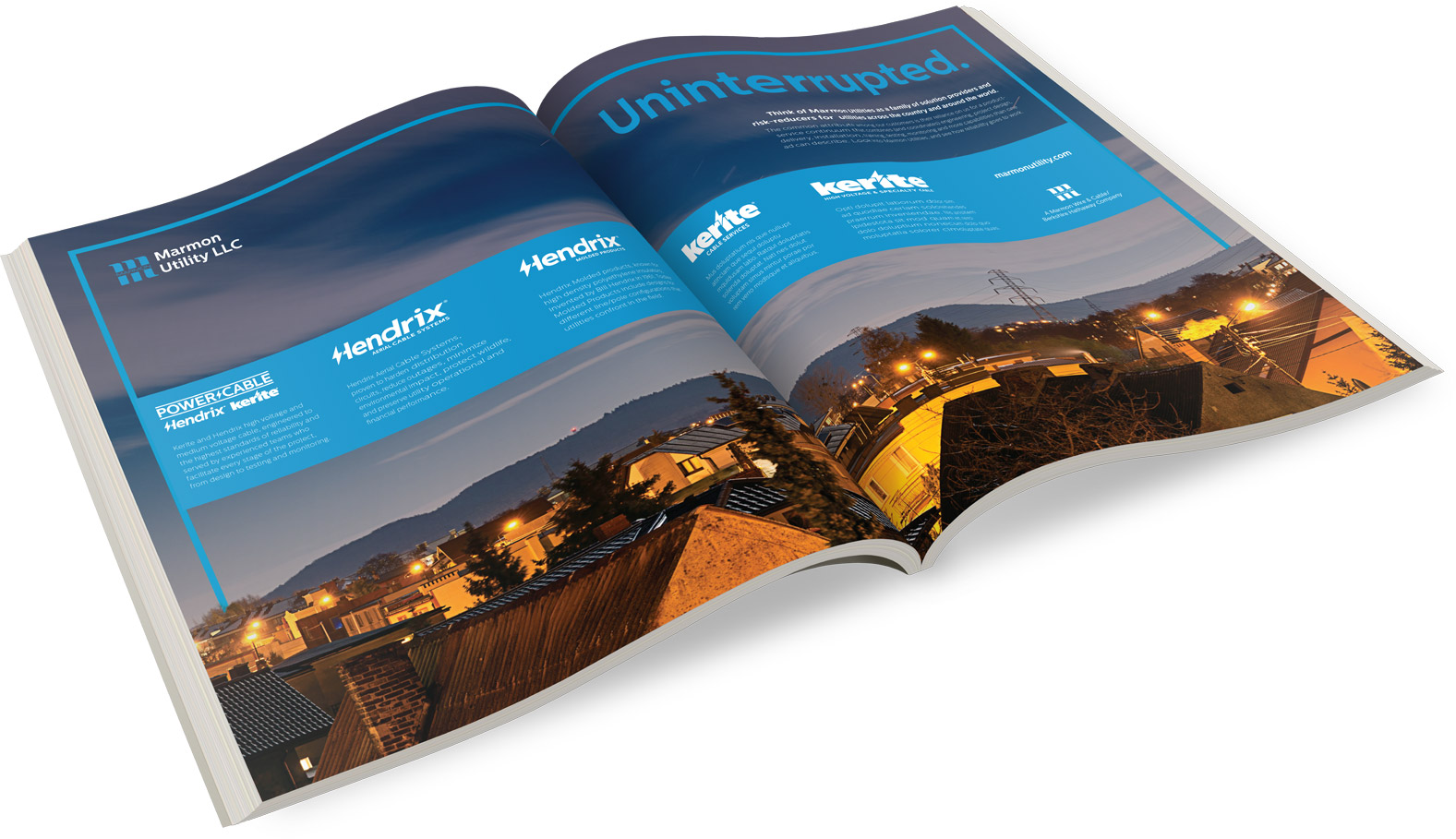 The solutions:
Logo. There was equity in Kerite and Hendrix logos that was worth preserving. So our work focused on visual evolution – contemporizing the feel without abandoning essential elements.
Vision statement and value proposition. Like many B2B brands, MU was a production and sales culture, not a marketing culture. We worked with leadership to draft statements related to Vision and Value, building consensus around language that codifies MU principles in a way that all employees can relate to.
Websites. Clean, minimalistic websites for MU, Kerite, and Hendrix all serve as front doors through which customers can enter. The sites share standards of navigation, message, and content for brand alignment.
Premium collateral. Sales channels in this industry rely on materials that position the brand and tell the story. Our collateral for MU extends to all of its brands, and is used extensively in trade show environments for sales support.
Video segments. We produce Marmon Utility's video modules in-house, combining animated graphics, copy, voice, and photography to create branded content that explains products and processes.
Key results:
Markets energized.
MU rebranding has resulted in a steady outflow of fresh content to the marketplace.