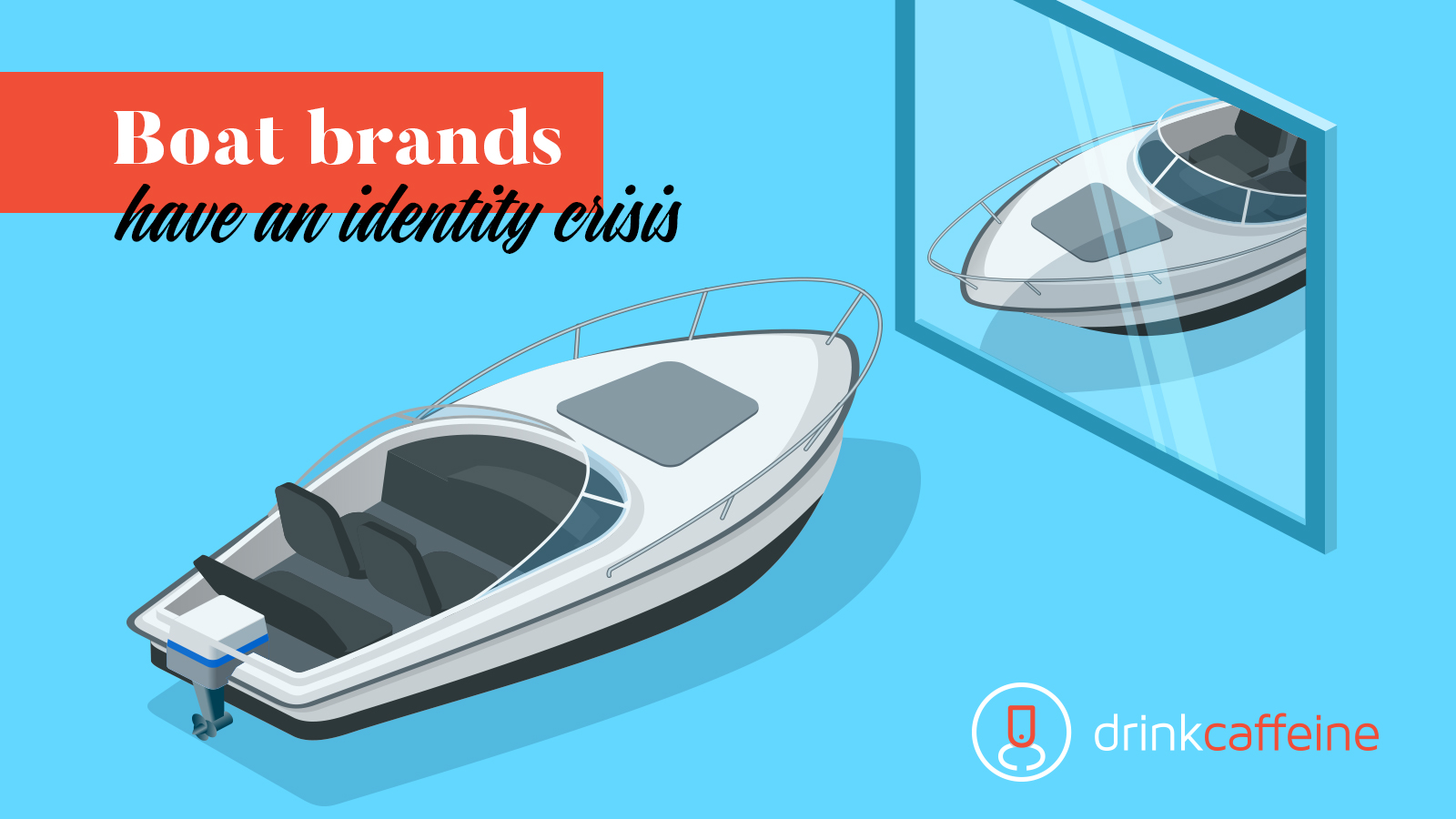 To B2B or not to B2B: That is the question
Many boating brands that sell to consumers as well as other businesses still feel like they're facing an existential crisis: Are we primarily a B2B brand or a B2C brand?
Our view: It's a false choice.
The idea that commercial-industrial brands should have fundamentally different marketing identities than consumer-driven brands is outdated. GE's Imagination at Work campaign put the issue to rest.
Why B2B vs B2C just doesn't matter
The B2B decision maker – like any B2C purchase decision maker – bases his or her determinations on emotions as well as facts (trust, for example). Both buyers want personalized sales experiences. They both demand responsiveness. They both consume social media. Digital immediacy has resulted in the collapsing of the two segments into one frame. If you don't believe us, listen to Forbes.
3 dissimilar strategies
In each case, our approach was slightly different, based on the brand's assets and aspirations. Here's a summary of the strategies used.
The Ritchie Navigation Strategy: Unify the brand around one message: Man cannot survive with GPS alone. This phrase explains the importance of compass usage to 3 key personas: Charter boat captains, commercial marine (including fishing), and long-passage sailors and offshore cruisers. You can see some of the work at our site.
The Raymarine Strategy: Consolidate the brand around B2C messages, images, and media. This, in turn, created enough consumer demand to give Raymarine the market strength to solidify B2B/OEM relationships.
The VETUS-Maxwell Strategy: Create 2 platforms: A B2B message that emphasizes systems (engine, exhaust, waste water, and so forth), and a consumer-facing platform that emphasizes products (anchoring and bow thruster).
Branding doesn't come in a single size.
Brand strategies (note plural) defy one type of process or any sort of standardized formula.
We think each brand – especially in an industry as diverse as boating – requires individual analysis to arrive at a strategy that serves its goals and its audiences.
If you agree, we should enjoy a beverage sometime.