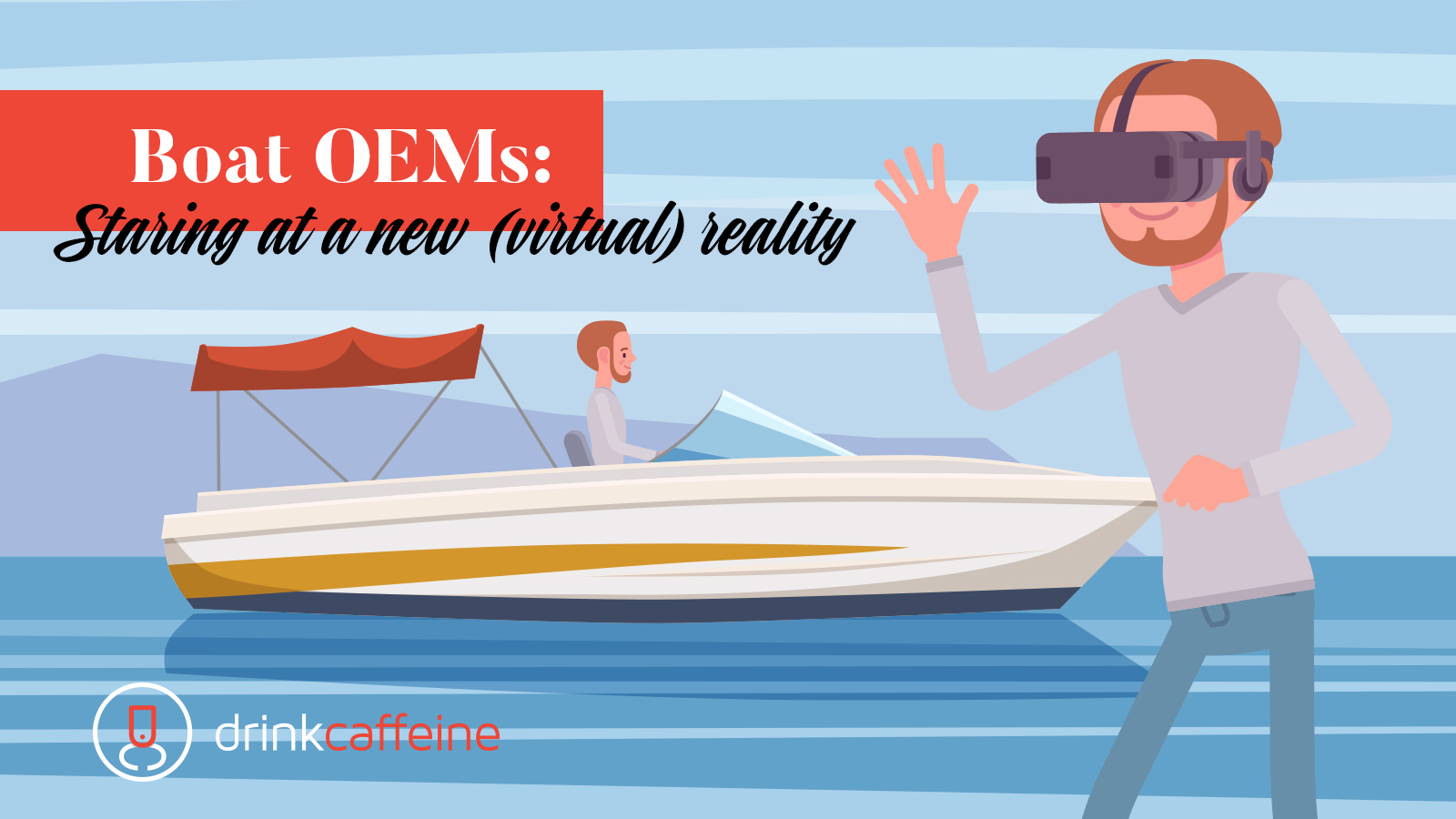 The idea is this: Buying a boat sucks.
Before anyone takes the helm and feels the wind in their hair, there's a mountain of variables to navigate: make and model selection, financing, insurance, transportation, storage, usage…and don't forget the life jackets.
The point: Keeping a lead in the sales funnel is hard to do.
Small wonder that Millennials – those who are financially capable of even entertaining the idea of boat ownership – are seeking ways to rewrite the story of boating in a new way.
This is why OEMs should be rethinking their sales techniques, and that brings us to Google.
Google cardboard: Hop on board.
"Google Cardboard is a virtual reality platform," says Google, "for use with a head mount for a smartphone. Named for its fold-out cardboard viewer, the platform is intended as a low-cost system to encourage interest and development in VR applications."
That's the what. Here's the why: A sample rollercoaster video that gives an idea of what it might be like to place a sales target at the helm of a new boat.
Imagine: You send a warm lead a Google Cardboard setup with easy instructions on how to access video content that will replicate the key actions of boating (cruising, navigating, anchoring, docking) in a variety of environments (lakes, open oceans, marinas). It's intimate, personal, and deeply experiential. And it can keep the lead moving forward.
Get immersed
Is Google Cardboard ideal? No way. Will it take the place of taking the helm for a trial run? Of course not.
But it translates a boat brand's message and product sell to actual UX that can keep a sales target in the funnel.
Best of all, the Google Cardboard viewer is not that expensive, with basic units starting at around $15.00. The real expense is the investment in 3D video, which has gotten easier but still requires production and developmental support for most clients.
So think about it. Watch a basic how-to video on Cardboard.
Or give us a shout.