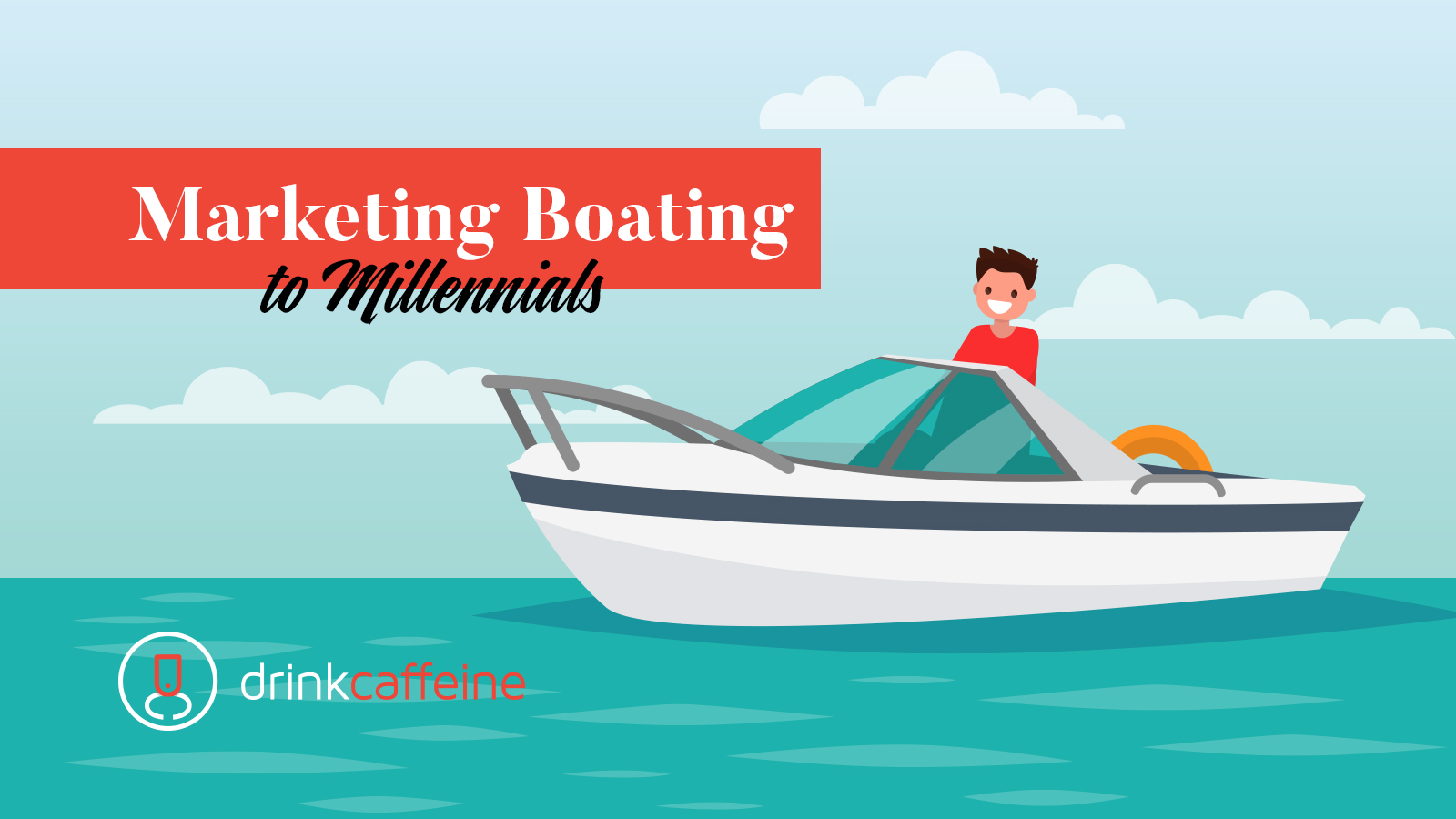 Power boat OEMs fear Millennials, and they should.
According to Boating Industry, affordability is a top 2018 concern for OEMs (and it has been for years). When it comes to Millennials, concerns about cost of boat ownership are justified.
Millennials remember the meltdown of 2008 and are skeptical of chronically costly activities involving debt and downstream expenses. Plus, they're sick of paying rent, so home ownership trumps boat ownership.
The boating industry will have to pivot to adapt to this seismic generational shift, probably more than once. But here are some practices to put in place now.
5 Ways To Win
1. Offer bite-sized experiences. Rentals and charters (with on-board support) can acquaint younger targets with the magic of boating without the stress, cost, and risk of embarrassment. Such efforts must be based in marinas, dealerships, or boat shows, but it's a way into the lives of a target audience that isn't ready to buy. Look at Boatsetter and boat clubs that are offering the experience without ownership.
2. Create transparency. Millennials don't like hidden costs any more than anyone does. Boat OEMS and their dealers should identify slip fees, registration fees, trailer costs, insurance premiums, and every other aspect of ownership.
3. Remember that a boat is a means, not an end. This goes with #1, but it's worth pointing out that a boat is simply a way to experience the water. It facilitates a more meaningful experience than simple ownership. It's a chronic truth of manufacturers (OEMs and aftermarket equipment) that they tend to see their products as endpoints rather than as ingredients.
4. Get a pre-owned strategy in place. It's still counterintuitive for OEMs to think of used boat sales, but it's time to start branding a certified pre-owned program that lowers the cost of entry with certified quality, a 1-year warranty, no money down, low payments, and trade-in/trade-up provisions that keep younger buyers within the brand. Also, emphasize the value of owning a boat that has already depreciated in value and proven its quality.
5. Sell the green. Environmental sensitivity – in fuel efficiency, engine design, paint, building materials, and other areas of boat operation – can help position the experience of ownership as communing with nature in a respectful, conscientious way that feels good.
Millennials are a hard nut to crack. If you need a nutcracker, contact us.