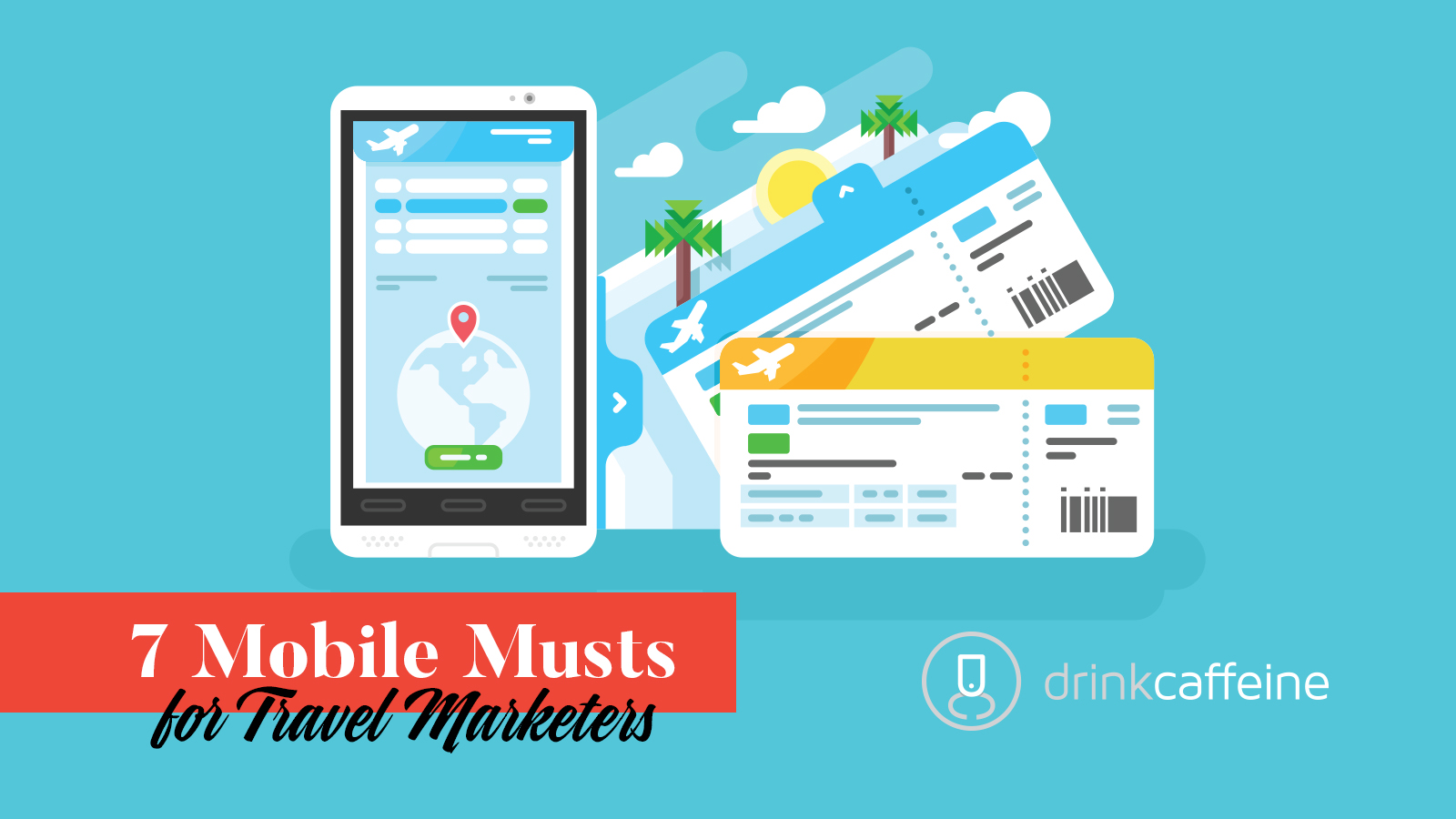 Think small picture: The migration to mobile
Even though desktop and laptop sessions still account for the majority of actual travel bookings, mobile bookings are constantly on the rise. So yes, of course, mobile access to brand content should still be front and center in any destination marketing brand discussion of next year's budget.
Here are the key issues you should be aware of.
1. The how is the what
When a target engages your brand on a smart phone, expectations change compared to when a desktop, laptop, or tablet is used. Ironically, expectations don't get smaller with small-screen content experiences. They get bigger.
Consumers evaluate mobile experiences based on criteria such as how easily exploration and transcations unfold, and how simple it is to navigate. Functional elements such as help filling in in forms, 1-click actions, and simple, clean screens drive perceptions and usage.
2. Offer assurances
Travel consumers often abandon booking on mobile because they feel they lack sufficient information to make the purchase decision. They believe they'll find more content (i.e. better rates) in a desktop environment. Plus, mobile screens make consulting lots of sources more difficult. And travelers typically consult multiple sites when shopping.
To maximize engagement, mobile content needs to do some hand holding. That means generous cancellation policies, guaranteed price locks and mobile-only incentives for purchase.
3. You need video
It's not just that 60% of all video views are on mobile . The point of mobile-driven video is that it allows for a combination of branding and content explanation that users value.
So think small (screen) during video content production. That means kinetic type and graphics to handle some of the information workload. Screens should be simple and uncluttered. Make sure audio capture levels are strong for those who want to listen. And brevity (90 seconds) is best.
4. Make it a game
Gamification can increase engagement and consumer learning simultaneously. It can also boost social shares and content consumption.
While funware lives most often in apps, applying this to process management and the consumer mobile journey can expedite booking and brand immersion.
Examples: A treasure map graphic that charts the consumer's mobile journey to completing a task. Or a point-tallying meter for calculating rewards for upgrades.
5. Content: Deal in specifics.
Fact: 60% of travel planning now includes use of Tripadvisor.
The knock on TripAdvisor and Yelp is the unsophisticated 5 star rating system. Consumers now know about its shortcomings – the toxicity of negative reviews, trolling, etc – and they want to deal with specifics. That's when they turn to the actual mobile sites owned and managed by the properties they're considering.
So spell out specifics in mobile content. Showcase your differentiators. Hotels know this well. Look at the success of Westin's Heavenly Bed program with Simmons Beautyrest.
6. Think twice before you develop an app
Some brands see value in the creation of an app to customize the UX for mobile and catalyze customer engagement. After all, people love their apps .
But we're seeing a trend toward consumers getting apped out. They like them for news delivery, music, movies, and some forms of shopping. But no one wants to search for an app, create a password, download it, and learn how to operate it for a travel experience they may never repeat.
Our recommendation: First, determine how powerfully a responsive site can perform for the brand and its mobile sales agenda. And consider a PWA (progressive web app), which provides a near-native mobile experience without high costs, downloads, installs, logins or PWs.
7. Make use of Messenger, chat, and voice.
Voice-based search is expanding faster than you can say, "Alexa, ask the Hilton if my room upgrade is confirmed."
Likewise, Facebook's Messenger app is changing how airlines share information with flyers, and chat bots (now veterans of customer service) are improving because chat functions are accessing more data.
Advice: Monitor category leaders (Marriott, InterContinental, and other big hotel brands, for example) who have the resources to invest in emerging applications. Learn from their failures and successes. Study the trends.
When you're in the mood for a beverage, contact us.