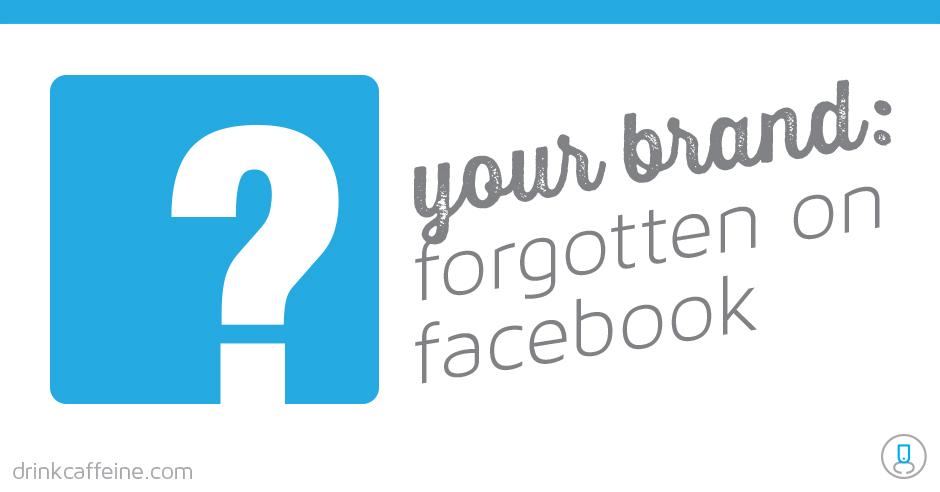 They did it again
Facebook, like it or not, has changed the way its news feed serves content to users.
We all know the truth: Facebook was once viewed as a Mecca for brands  – a way to sidestep traditional advertising, connect directly with consumers, and cultivate a dialogue that would ultimately catalyze sales.
But as the platform became saturated with promotional content, the "communities" that formed around brands were people looking for deals, not dialogue, and the flood of promotional content in everyone's news feed became obnoxious.
What Facebook's change means to brands
In a nutshell, Facebook's new algorithm gives more visibility to organic content posted by the friends and family of its users, and less to content from brand pages.
This means that branded content will show up less frequently – and less prominently – in news feeds. Result: A lot less traffic to (and engagement with) the millions of brand pages on Facebook.
2 clichés to live by: Know thy audience and Content is King
Facebook has stated that "some pages may see declines in referral traffic." Pages that are most susceptible to drops in reach, engagement, and referrals are those whose content is inconsistent with how people want to see content in their news feeds.
So, marketers will need to do a deep dive to learn what their audience wants to see on Facebook. That means brand pages will have to produce quality content that puts audience appetites for interesting information ahead of the brand's appetite for engagement.
Higher stakes and higher standards
Don't panic. Facebook is far from dead as a marketing platform. But more than ever, users have control over the content they want to consume.
For example, the new Facebook algorithm features a "See First" option that enables the user to give a page permission to appear among preferred content in the news feed.
Which pages will win this popularity contest? The ones that post interesting content are more likely to be followed and less likely to end up in brand page purgatory. Content worthy of sharing will also be tougher to create, but more valuable in the long run.
Do's and Don'ts
We know how tough it is to keep social content relevant. And while the new algorithm makes it harder to get content noticed, there are some simple do's and don'ts to avoid being penalized.
Do:
Study and listen to your audience – create content they want to see and share when they want to see and share it
Focus on topics that are currently trending and popular
Use hashtags to help users find posts relevant to a topic of their interests
Consider complementary/alternative platforms
Don't:
Post content that pushes people to buy a product or install and app
Push people to enter promotions, sweepstakes, or contests without good context
Reuse your ad content in Facebook posts
Post too often or bombard users with paid/promoted posts
If you need to overhaul your social strategy, get social with us.