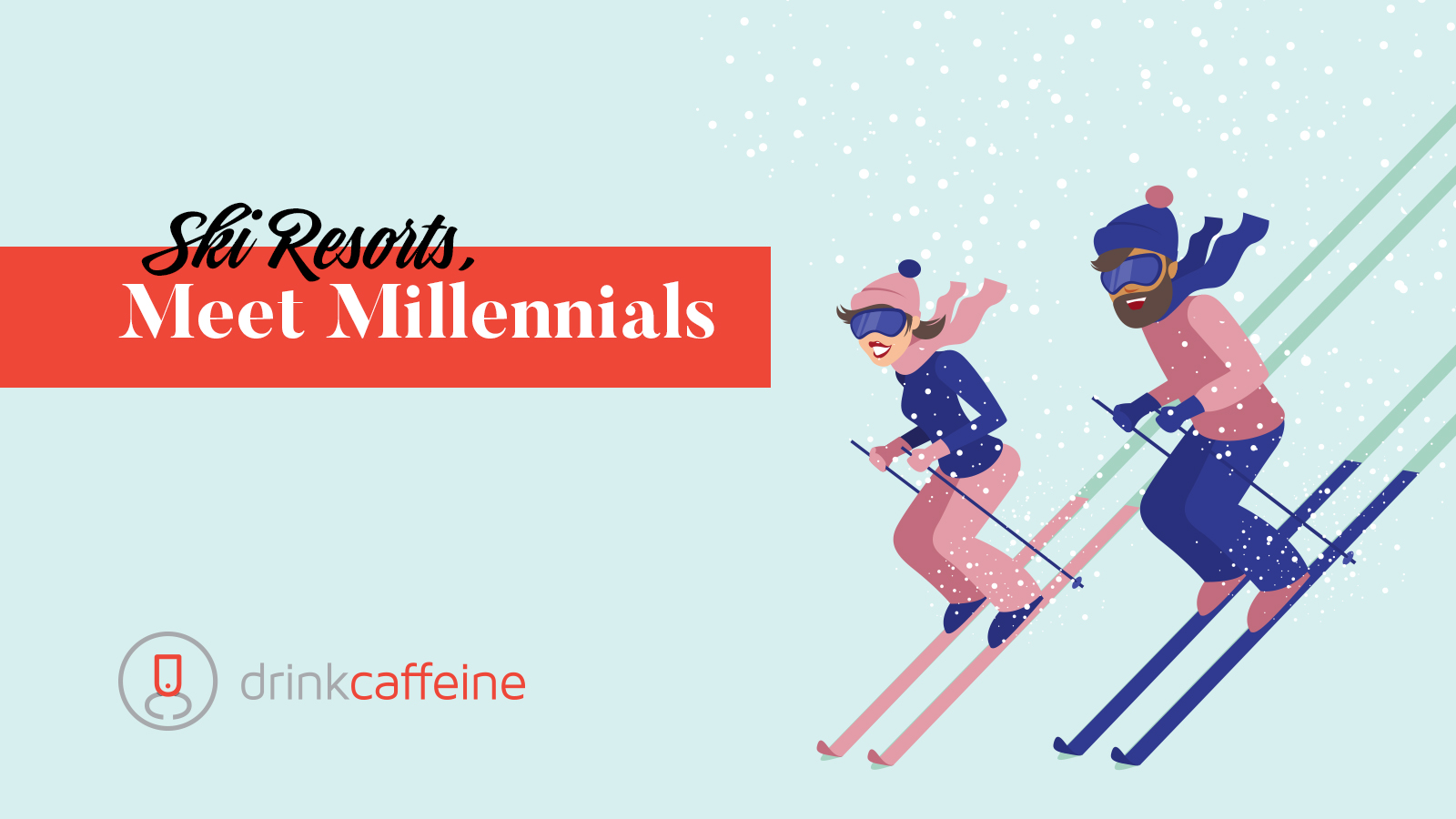 Ski Resorts' Key To Millennials: Micromarketing
Micromarketing used to mean tightly defined geographic targeting at the zip-code level.
But we're changing that definition as of this blog. Micromarketing in our view is also small-batch marketing, qualitative in focus, still tightly targeted but focused on small experiences – and it's a great way for ski resorts to reach millennials in a meaningful way.
It's no secret that ski resorts are struggling to attract millennials.
The answer we all want to know is: How do you remain relevant to what is now the world's largest generation? How do resorts keep their profile high when there are no new slopeside condos to crow about, no breakthrough lift or snowmaking technology, and no new-and-improved stuff to feature in ads?
This is where micromarketing comes in.
Thinking small
Leading hotel brands figured out long ago that the customer experience centers on small things: the shower head, the TV remote, soaps and shampoos, the coffee, and bottled water define the experience.
Westin's Heavenly Bed program with Simmons, born in 1999, set a new standard for attention to detail, mattress quality, and affinity branding.
Now, smaller embellishments of the consumer experience are everywhere: Hilton's warm chocolate cookies at check in, late checkouts, soundproof windows, Amazon Echo, and motion sensor lights.
5 millennial reminders
In connecting with Gen Y, please remember:
Thou shalt be wireless at all times. To facilitate content access, distribution, sharing, etc.
Experiences count. More than material goods. And yes, millennials are tight with a buck, but not when there's value, and experiences deliver it.
Small-batch brands matter. Especially local goods and services.
Giving back resonates. As long as it's for real.
Prove it. Make sure your policies and promises can be verified.
These core truths indicate that ski resorts need to bring marketing efforts to scale and focus on micromarketing – creating a critical mass of small, meaningful differentiators.
It's already happening
The ski industry (known for allegiance to the golden oldies of Season Passes, lessons, lodging, and lift tickets) is slowly awakening to new ways of winning millennials.
Heavenly's on-mountain wired workspace, Nordic Valley's Spartan Race, and Stevens Pass beginner-only trail maps are a few examples. Other ideas: Guided mountain tours with a local, GoPro tours that are ready to share, and climb-up/toboggan down experiences with no lift ticket in sight.
Why we like Jiminy Peak
Disclosure: Jiminy Peak is a client.
A Berkshires-based ski resort, Jiminy committed to installing a wind turbine more than 10 years ago, and followed it with a steady parade of small and mid-level environmental practices including community solar that have made the mountain 100% powered by renewable energy. And they created 13 Nights, a mountain haunt.
They may not be decisive selling points, but millennials know how to keep score, and every little thing can make a difference.
Let's share a beverage sometime and discuss it further.