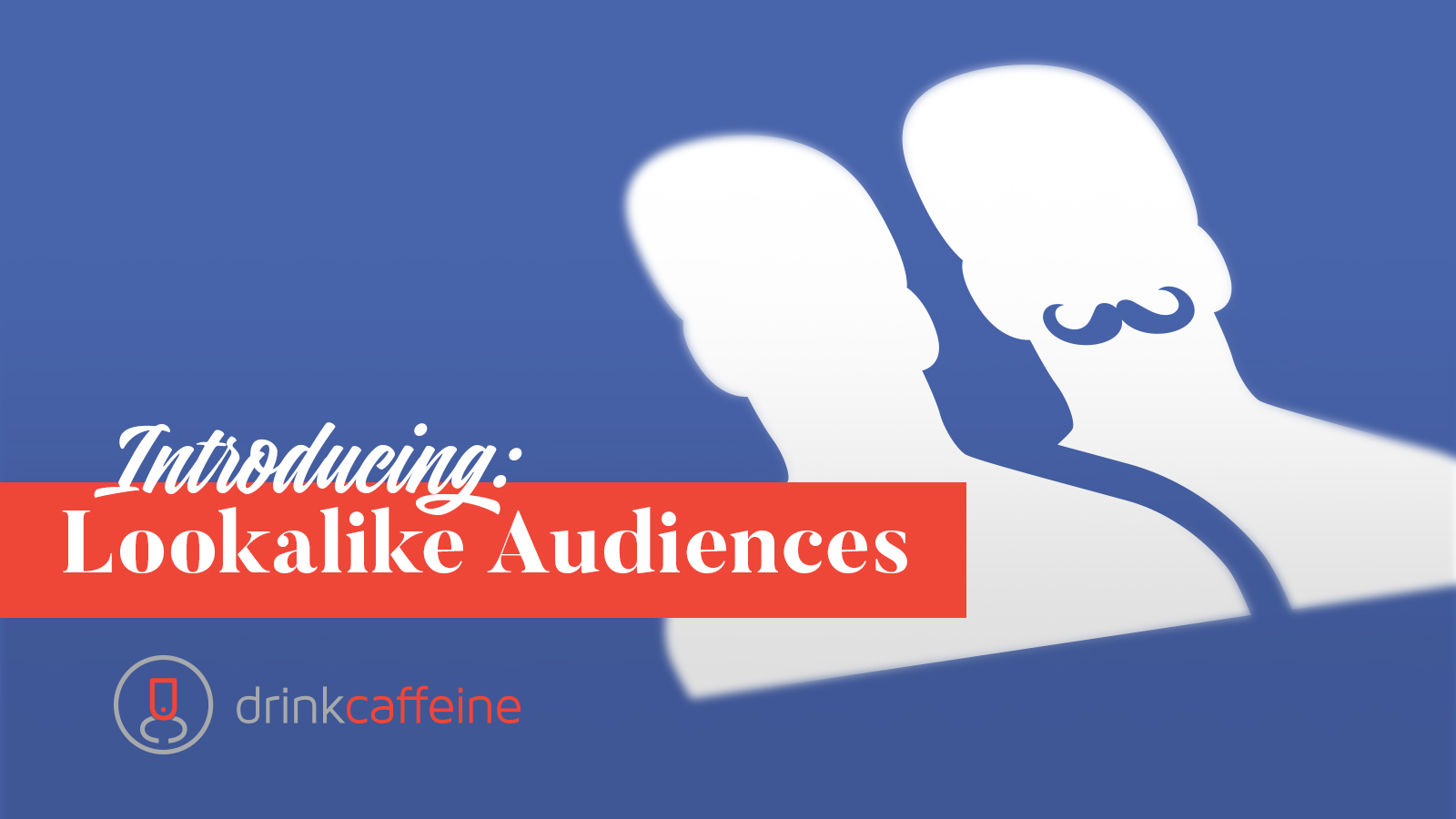 It's as if Facebook listened to a focus group of marketers complaining about ad targeting: "It's getting brutal….social makes it harder, not easier….my dollars are already stretched too thin….how can I be sure I'm reaching the right people….and how do I know I'm spending in the right places?"
And then, Facebook looked deeply into its immeasurable well of data and said, "Welcome to lookalike audiences."
What it is
A lookalike audience is a custom-made audience based on the characteristics of your current customer list, website visitorship, or Facebook fan base. The idea is that Facebook goes further than general demographics and interests, and looks at data to find deeper similarities within your audiences. You are then able to target new customers that fit into a precise profile.
3 data sets
When Facebook creates a lookalike audience it gathers data from 3 sources.
1) Your Facebook page fans: Facebook takes the individuals that already like your page and looks for similarities among them.
2) Your current customer list: By using Facebook Custom Audiences, you can upload a csv file or copy and paste your existing customer data and Facebook will find people who resemble that audience.
3) Your website visitors: Install a Facebook pixel on your site. Then you can create an audience based on people who've visited specific pages on your website.
Does it work?
Studies show that lookalike audiences can generate at least twice the number of customer conversions than standard targeting techniques, simple because the people you're targeting share characteristics with users who have already interacted with your brand in some way.
This technique can be even more effective than retargeting. Why? Because rather than simply delivering ads to people who already know your brand, lookalike targeting builds a new customer base; essentially a clean sheet of paper that can be filled with new individuals, perceptions, and new selling opportunities.
Let's talk dollars
Where budget is concerned, using a lookalike audience is very cost effective. This is because lookalike targeting does not increase the cost of delivering your ads. It just increases the likelihood of the ad content making an impact.
Think of it this way: Instead of delivering your ads to 50,000 people who may or may not be interested in your brand/product, you're delivering your ad to 15,000 people who share similarities with your current audience and are very likely to be interested. This results in higher ROI.
Stay attuned
There are other advertising platforms that provide similar tools. For example, Google has targeting methods such as Custom Affinity Audiences and Customer Match that allow similar targeting based on your current customer data. It will be interesting to see how Google and other competitors respond to the advent of lookalike audiences.
But for now, Facebook lookalike targeting is one of the most valuable tools available. And it may signal the long-overdue shift in advertisers' understanding that quality beats quantity.
Join us for a beverage to keep the conversation going.